DEELUX
SIALKOT
PROJECT BRIEF
Situated in Sialkot, Deelux Sports is a major export player in sports gear. They wanted to provide a luxury experience to their export clients visiting them in Pakistan. Thus, the outlook had to be grand and modern at the same time. Keeping this in mind we were able to create a design for them that was just right. It had a grand multi-story courtyard giving each floor a great view of the space. Luxury offices for the management, spacious working stations for employees and feature rooms like an experience centre and dining room. In a nutshell, this had to be one of the best factory offices in the city.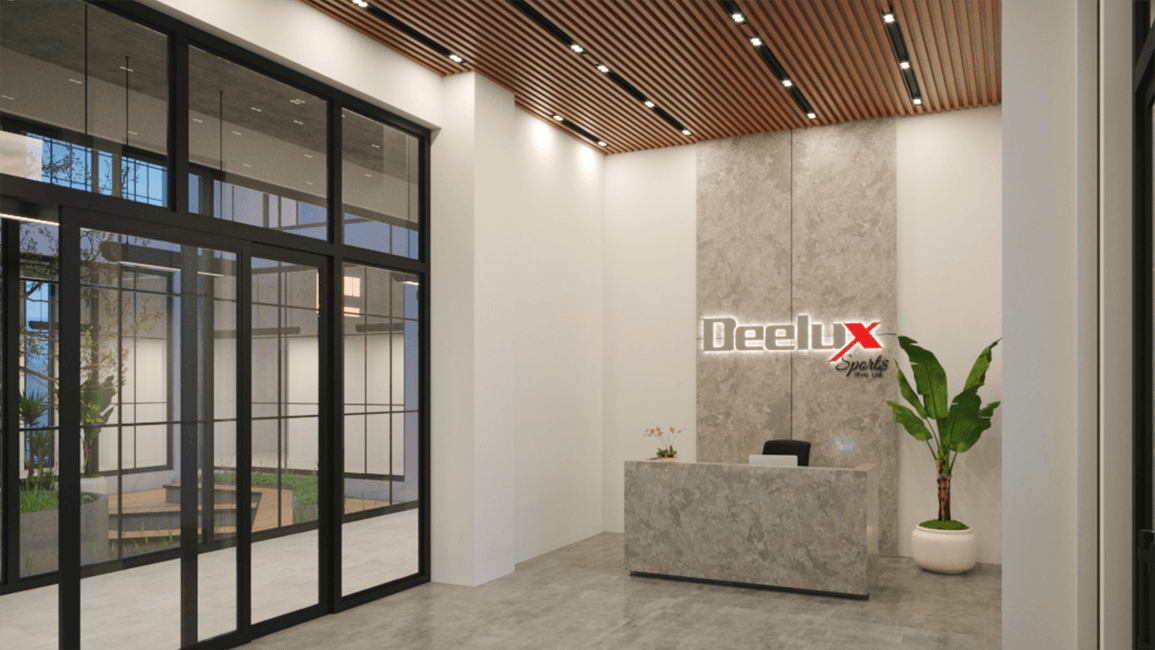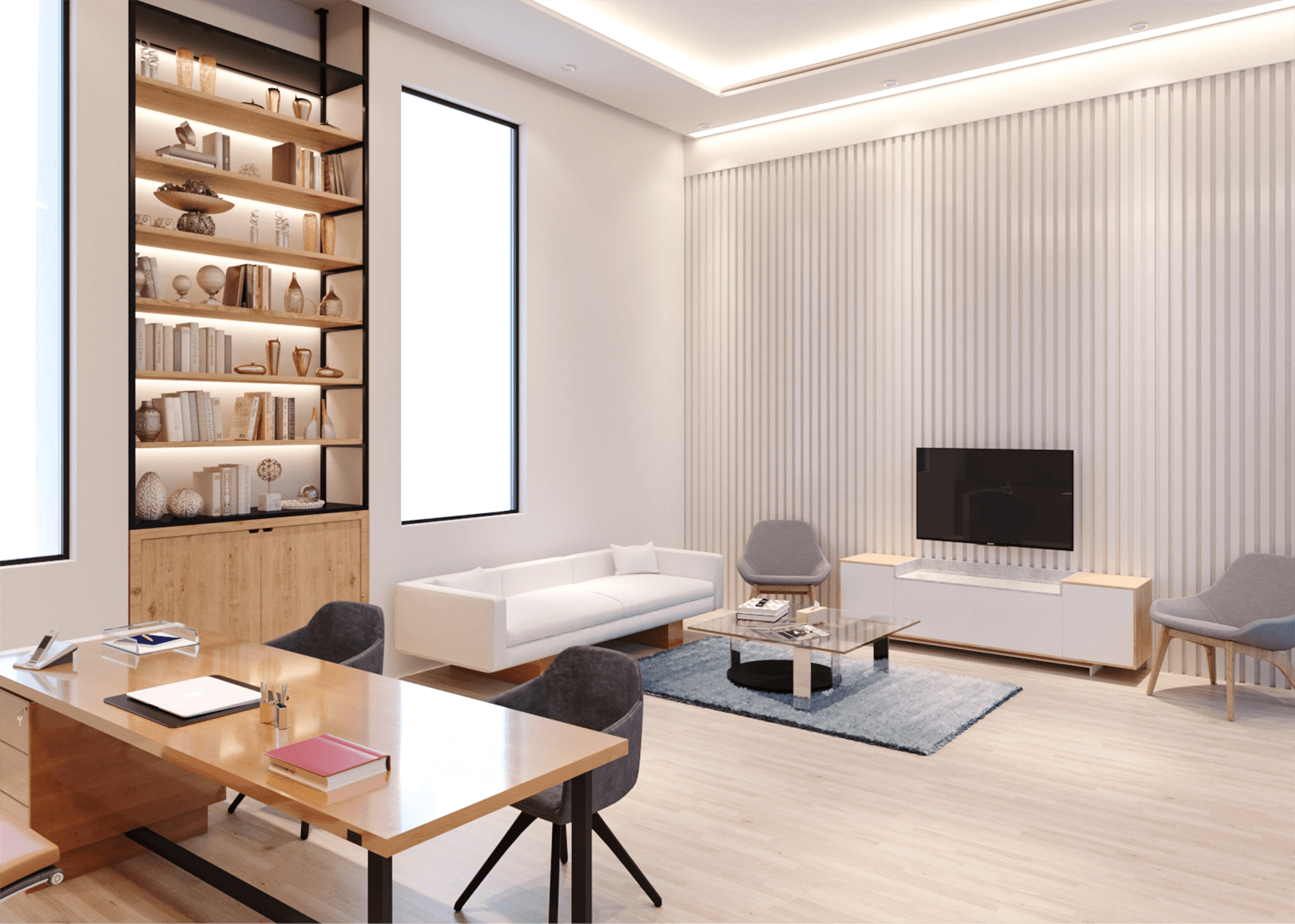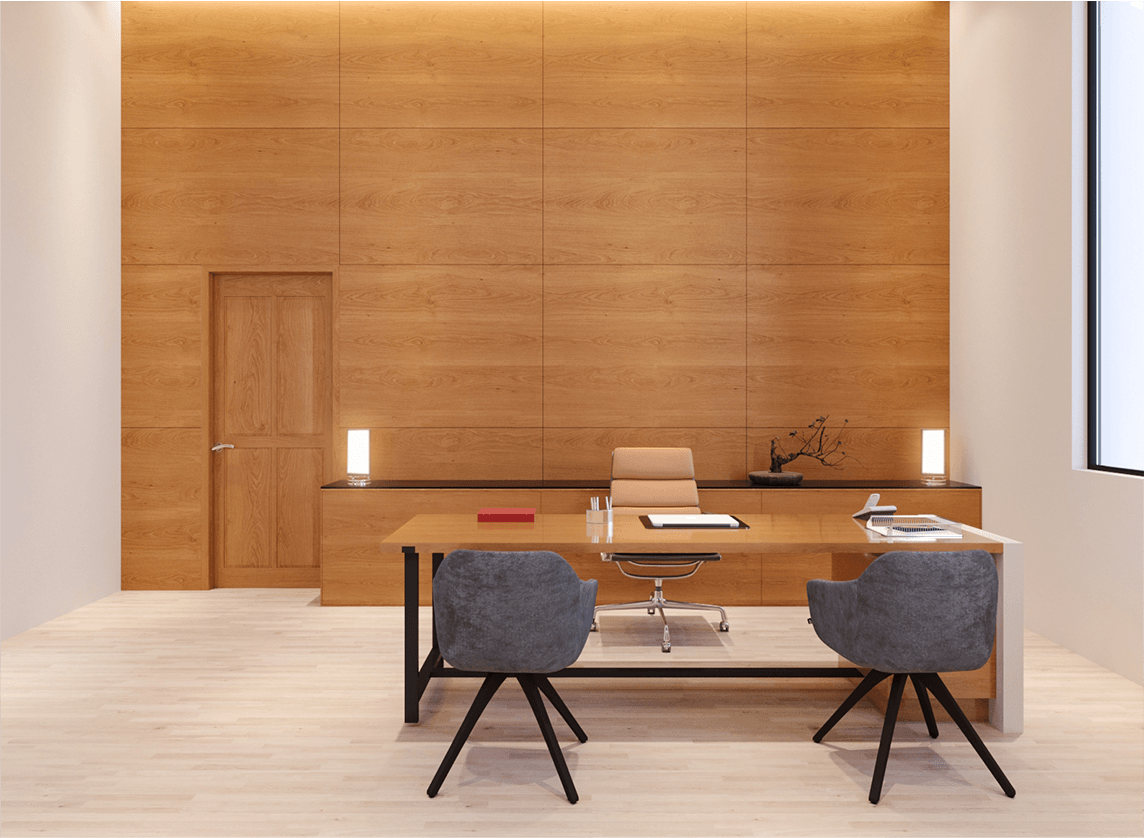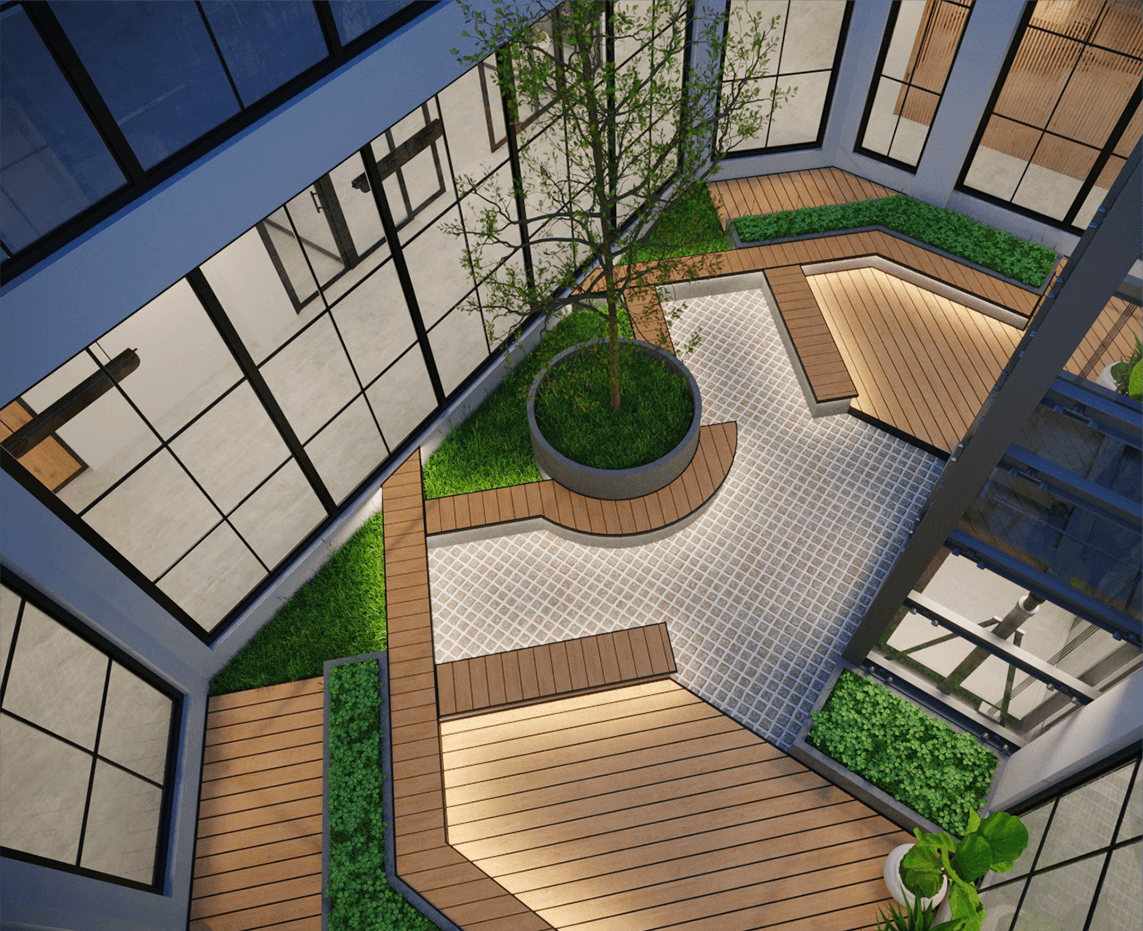 SERVICES
Interior Design including the branding layout of the office
Civil work
Hard and soft interior finishes
Aluminium and glass work
Wood work
Ceiling work
Paint and branding work
HVAC plan and deployment
Lighting plan and deployment
Electrical plan and deployment
Public health plan and deployment
Networking plan (data, voice, cameras and smoke detection points) and deployment
Entire procurement
SUCCESS STRATEGY:
It was a large-scale office project and had a very clear purpose of attracting new business while keeping the existing clients intact. Therefore, we were able to play with the finest possible materials to create the perfect blend that resulted in a successful project. The one-stop solution came in handy once again as it simplified the tedious part of the process for the client. We were able to control all aspects of execution flawlessly.