SERVIS TYRE
GUJRAT
PROJECT BRIEF
Servis is one of the largest manufacturing players in Pakistan and being one of the oldest players in retail comes with a stature that scream-calls attention to detail and zero-compromise. After shoes, the brand wanted to venture a retail experience for one of their other successful divisions of Tyres. We were given the opportunity to work in close synergy with the company to help them execute their plans with feasibility and also create a pilot product in the form of an experience centre at their factory in Gujrat. The store had to create an impact and influence consumers to choose Servis for their tyre buying needs. Thus, it had to be an attractive and compelling design to emphasise on the experience and not just the products. In addition to this, certain technical details were also kept in mind such as creating a workshop within the store space.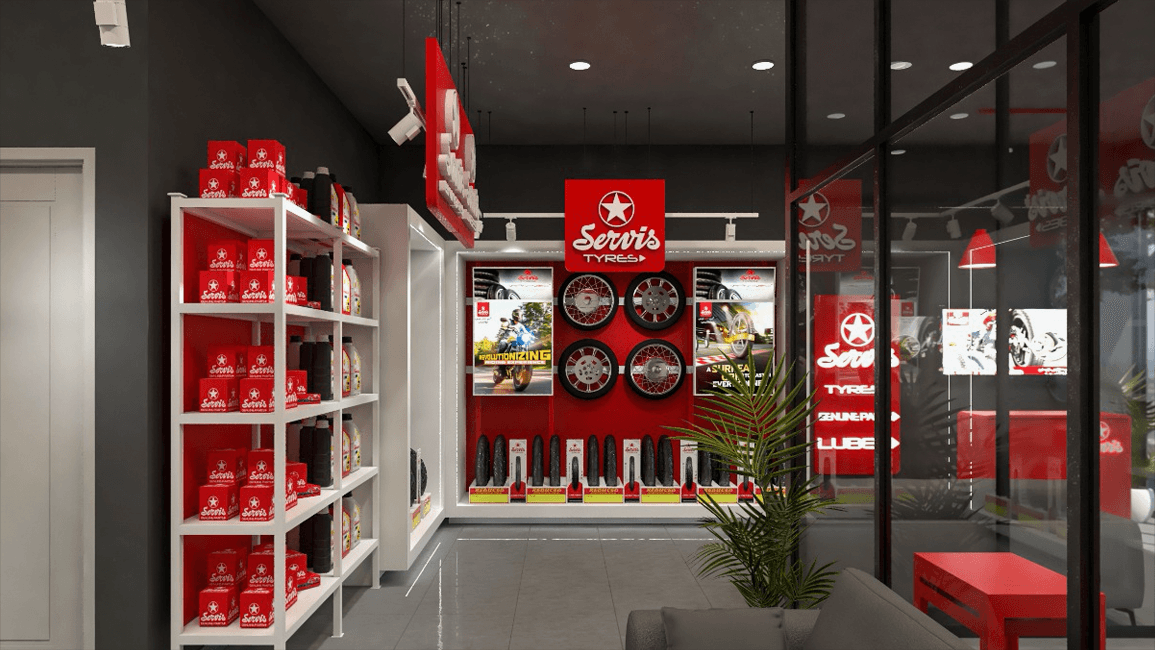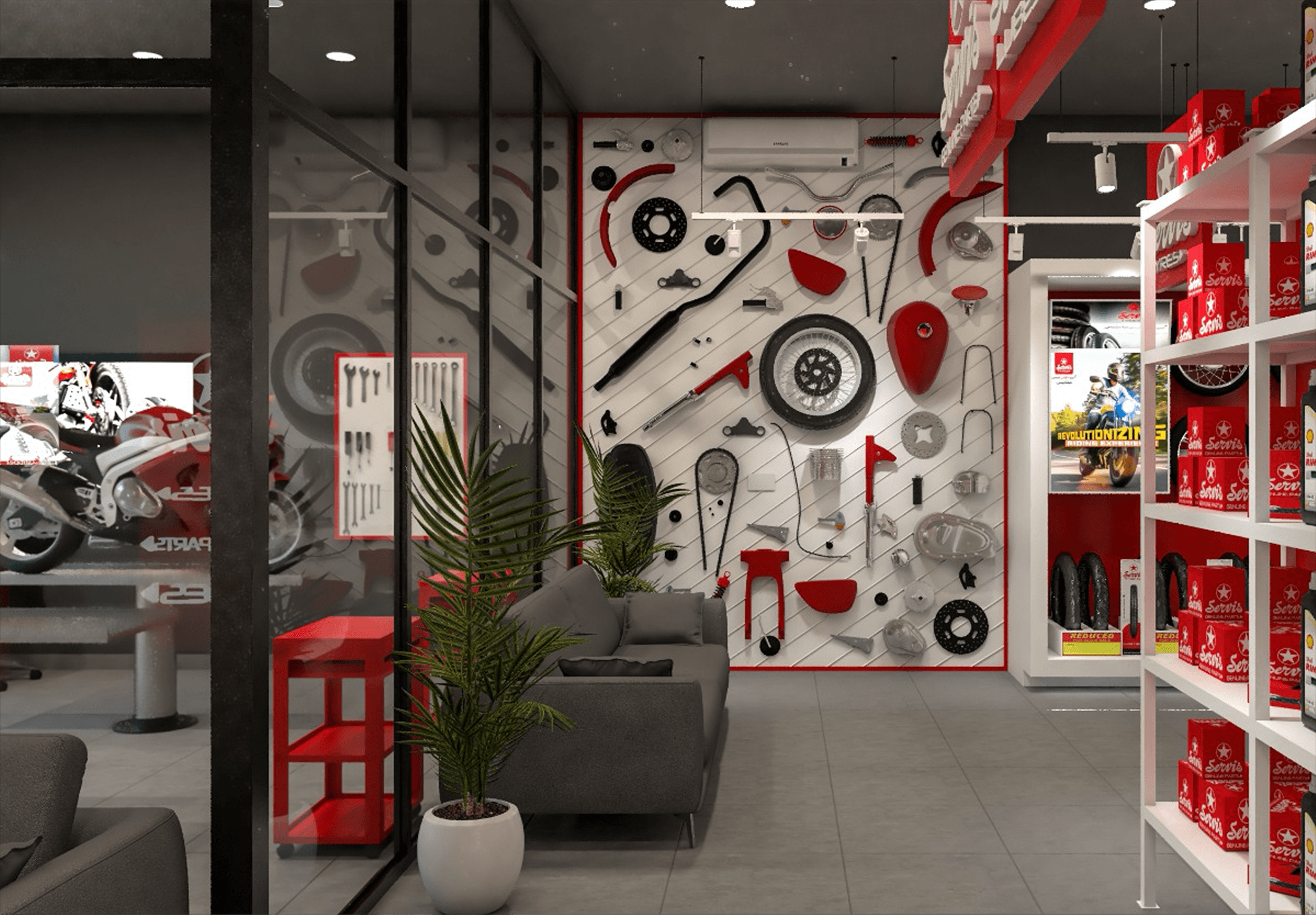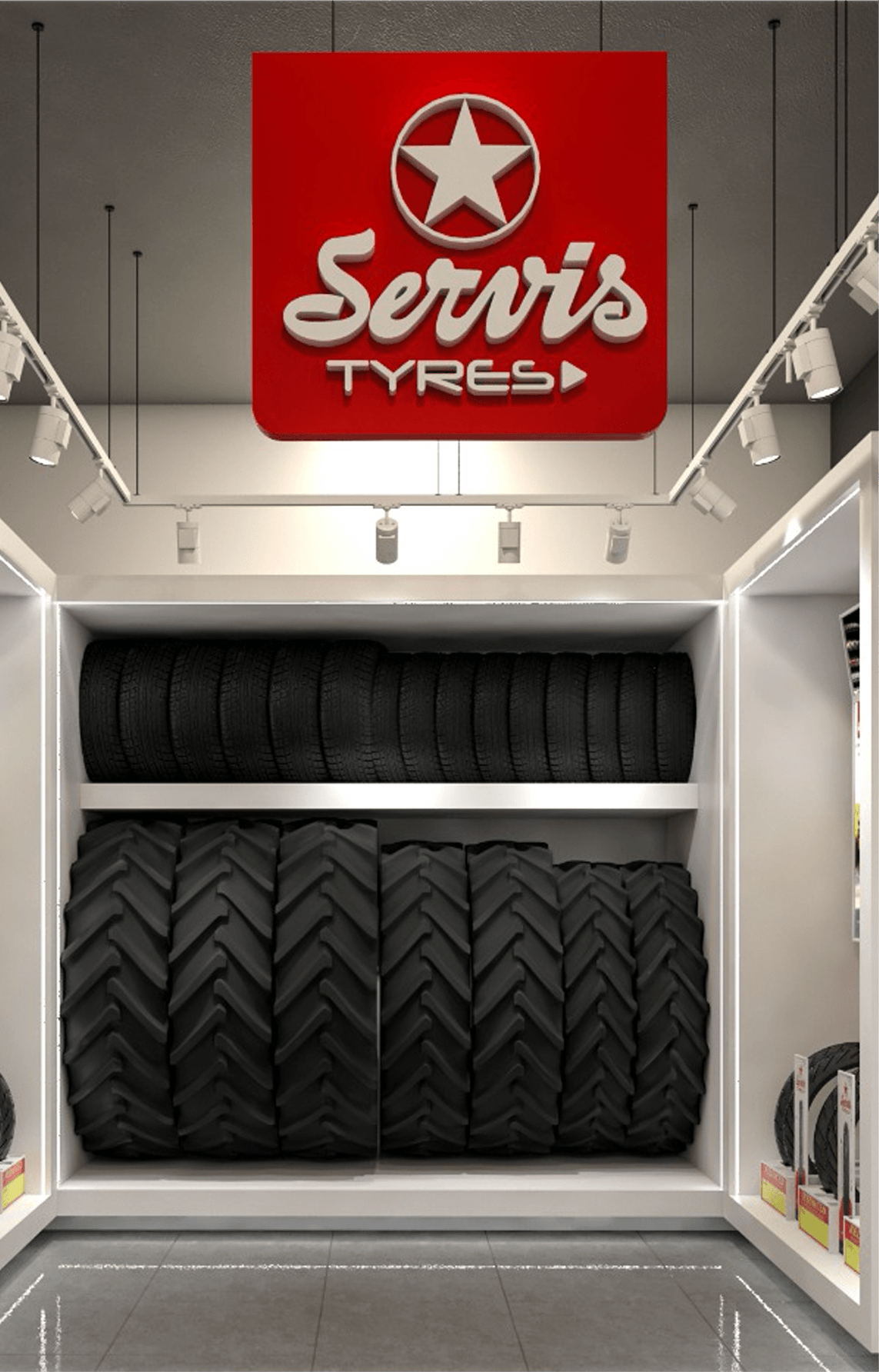 SERVICES
Interior Design including the branding layout of the retail store
Civil work
Hard and soft interior finishes
Aluminium and glass work
Wood work
Ceiling work
Paint and branding work
HVAC plan and deployment
Lighting plan and deployment
Electrical plan and deployment
Public health plan and deployment
Networking plan (data, voice, cameras and smoke detection points) and deployment)
Installation of bike equipment such as toolkits and compressors
Entire procurement
SUCCESS STRATEGY:
Projects that give us the opportunity to work with clients on new concepts such as an experience centre for a product like tyres keeps our creative juices flowing. They also help us in setting benchmarks within the industry such as being pioneers in designing the first local tyre experiential store in Pakistan.